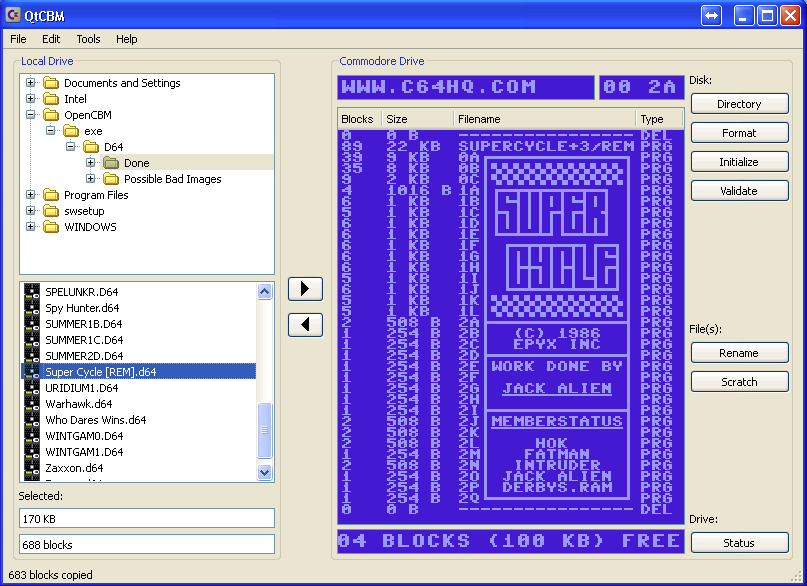 The latest Win32/64 installer for QtCBM is always available here.
The latest OS X build for QtCBM is available here. Unzip and move to your Applications folder. OpenCBM is not included within the app bundle. Directions for installing it are here.
The latest binary of QtCBM for 64-bit Ubuntu 14.04 is available here. Just uncompress it and run.
Uffe Jakobsen is maintaining QtCBM packages for Archlinux. There is both a stable release and a development release. Many thanks to Uffe!
In keeping with the requirements of using Qt under the GPL license model, the QtCBM source is available on github.